Hawai

'

i Professional Real Estate Services -

HI Pro Realty LLC

-
PET FRIENDLY

Realtors®, Property Managers® - Lic#RB21531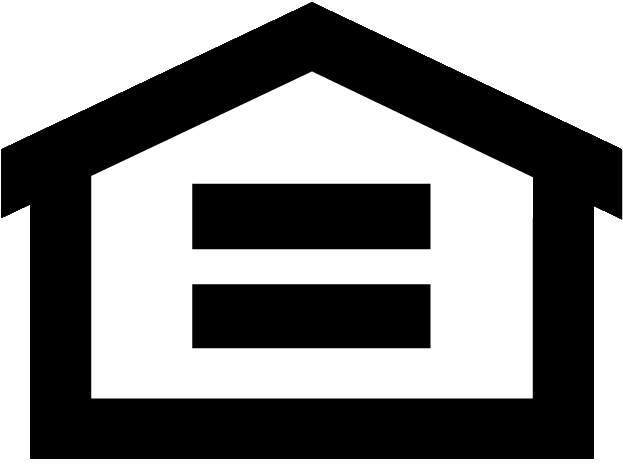 Ke Kilohana
988 Halekauwila St.
Kakaako, Honolulu,
HI 96814
Estimated Completion: 2019
Fee Simple
$Call for pricing
Formerly billed as 404 Ward Avenue and rebranded, 988 Halekauwila is a Howard Hughes development currently the pre-sales process. Ke Kilohana is one of several High-rise projects to be developed along Ward Ave in what will be collectively known as Ward Village.
Pet Friendly Ke Kilohana features a 43 story high-rise tower with 424 condos. The unit mix will be 141 one bedroom, 191 two bedroom, and 92 three bedroom condos. There will also be about 25,000 square feet of commercial space on the ground floor.
Out of the total 424 units in the tower, 375 will be reserved for local Hawaii residents in need of affordable housing.
Condo Amenities include:
Kitchens will be equipped with granite countertops, stainless steel whirlpool appliances with a stylish mix of black and white cabinets.
floorings for bedrooms and living rooms will be carpeted and the bathrooms will have porcelain and the kitchen, vinyl tiles.
AC will be PTAC window units, similar to those that you may find in some hotels. Every room will have AC and windows will have a low-e coating.
Building Amenities include:
Rec Deck

Gym

Business Center

Party Room

Playground

Theater

BBQs

Dog Park

Surf Board Storage

Music Room

Karaoke Room

Lounge

EV Charging Station
Pet Policy:(verify) 2 pets under 60lbs
Maint. Fee Range: $1.01/sf
SPECIAL NOTE:
12/15 The project has been named Ke Kilohana with sales projected to begin in Spring 2016.
7/15 Howard Hughes has been ordered to complete project as Fee Simple affordable as originally approved. The delay has pushed the project back an estimated 3 years.
As of 8/14 Developer Howard Hughes intends to reduce the amount of reserved Fee Simple affordable housing.
One of several proposed developments in Kaka'ako by Howard Hughes Corporation, formerly proposed as 404 Ward Ave. 988 Halekauwila is currently not in the sales process.
Living room - Ke Kilohana
Living room - Ke Kilohana
Ke Kilohana High Rise Floorplates and Floorplans
Ke Kilohana Elevation

404-Ward-Building Elevation >Click to Enlarge

404-Ward-Recreational Level

404-Ward-Recreational Level >Click to Enlarge

A Floors - 9,17,21,31,41

404 Ward Ave. - A Floor Plans are found on the following floors - 9,17,21,31,41

B Floors - 10,13,15,19,25,28

404 Ward Ave. - B Floor Plans are found on the following floors - 10,13,15,19,25,28>Click to Enlarge

C Floor Plans - 14,18,20,24,29

404 Ward Ave. - C Floor Plans are found on the following floors - 14,18,20,24,29>Click to Enlarge

D Floor Plans - 11,22,26,30,40

404 Ward Ave. - D Floor Plans are found on the following floors - 11,22,26,30,40

E Floor Plans - 8,12,16,23,20

404 Ward Ave. - E Floor Plans are found on the following floors -8,12,16,23,20

404-Ward Floor 32

>Click to Enlarge

404-Ward Floor 33

>Click to Enlarge

404-Ward Floor 34

>Click to Enlarge

404-Ward Floor 35

>Click to Enlarge

404-Ward Floor 36

>Click to Enlarge

404-Ward Floor 37

>Click to Enlarge

404-Ward Floor 38

>Click to Enlarge

404-Ward Floor 39

>Click to Enlarge

404-Ward Floor 41

>Click to Enlarge

404-Ward Floor 42

>Click to Enlarge

404-Ward Floor 43

>Click to Enlarge

404-Ward-Penthouse 44th floor

>Click to Enlarge
Ke Kilohana 3B-A

3 Bedroom, 2 Bath

Ke Kilohana 2B-BR

2 Bedroom, 2 Bath

Ke Kilohana 1B-E

1 Bedroom, 1 Bath

Ke Kilohana 1B-A

1 Bedroom, 1 Bath

Ke Kilohana 3B-C

3 Bedroom, 2 Bath

Ke Kilohana 3B-B

3 Bedroom, 2 Bath

Ke Kilohana 2B-D2

2 Bedroom, 2 Bath

Ke Kilohana 2B-D

2 Bedroom, 2 Bath

Ke Kilohana 2B-C

2 Bedroom, 2 Bath

Ke Kilohana 2B-B

2 Bedroom, 2 Bath

Ke Kilohana 2B-AR

2 Bedroom, 2 Bath

Ke Kilohana 2B-A

2 Bedroom, 2 Bath

Ke Kilohana 1B-FR

1 Bedroom, 1 Bath

Ke Kilohana 1B-F

1 Bedroom, 1 Bath

Ke Kilohana 1B-D

1 Bedroom, 1 Bath

Ke Kilohana 1B-C2

1 Bedroom, 1 Bath

Ke Kilohana 1B-C

1 Bedroom, 1 Bath

Ke Kilohana 1B-BR

1 Bedroom, 1 Bath

Ke Kilohana 1B-B

1 Bedroom, 1 Bath
Find it on the map of O'ahu