Hawai

'

i Professional Real Estate Services

HI Pro Realty LLC




PET FRIENDLY

Realtors®, Property Managers® - Lic#RB21531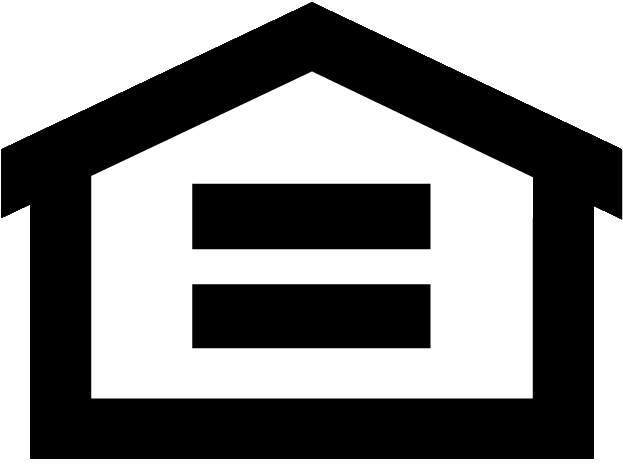 PET FRIENDLY Emergency Shelters!
Pet Friendly Shelters on Oahu are co-located with some general population shelters. Household pets entering a pet friendly shelter must be caged for safety and owners should provide water and food for their pets.
During an emergency or threat of disaster, emergency management information will be broadcast over local radio and TV stations. When an evacuation is necessary emergency broadcasts may include information about the location of Public Emergency Shelters in affected areas. More information, including the location of shelters designated for people with special health needs, and facilities for household pets may be broadcast, as well as when volunteers will be available to open shelters and direct evacuees to the appropriate areas.
Since Public Emergency Shelters do not stock supplies, please bring provisions from your emergency supply kit at home. You will need at least seven days worth of food, water, and personal items for yourself, family members, and household pets.
Please review the list below of PET FRIENDLY Public Emergency Shelters and note the two or three closest to your home. (last updated in 2013).
For additional information contact Department of Emergency Management (808) 723 8960
FAQ EMERGENCY PROTECTION OF PETS AND ANIMALS
Q: What can I do to prepare for my pet's safety?
A: Whether a result of a storm or an unexpected power outage, here are some tips on how you can prepare your pet for an emergency:
Place a rescue alert sticker on your home's windows and front door to let people know pets are inside. This can also save your pet's life in the event of a fire. This free sticker can be ordered from the American Society for the Prevention of Cruelty to Animals.

Know where your nearest pet-friendly shelter is. As a back-up plan, arrange a safe haven with friends or family and designate a pet caregiver.

Agree on a meeting location for your family and include your pet in that plan.

Tune in to radio and TV reports for your nearest shelter and instructions from local emergency officials.

Plan to bring your pet indoors well ahead of a natural disaster. Never leave a dog tied up.

Identify a safe indoor area that is protected from breaking glass, wind and noise. If your pet becomes frightened, consider a crate or carrier.
Q: How do I provide oxygen for my fish tank?
A: Consult with your pet shop or veterinarian for specific information, but generally, fish can survive without the pump's aeration system for approximately two to 24 hours, depending on the type of fish and the number of fish in the tank. Battery-operated pumps are also available at pet supply stores.
If you are at home, take water from the tank, using a cup, then pour it back into the tank to provide oxygen bubbles for the fish. If you have a saltwater fish tank, it probably has a different aeration system than a fresh water tank. Greater care is needed, so a recommendation is to have a back-up generator for these tanks.
Legend:
P = Pet Friendly + General Population
MS Medical Support facility.
North Shore (Ka'ena Pt.-Kahuku)
Waialua High and Intermediate [MS/P]
Leeward Coast (Mākua-Waipahu and Vicinity)
Campbell High [MS/P]

'Ilima Intermediate [MS/P]

Nānākuli High and Intermediate [MS/P]

Waipahu Elementary [MS/P]

Waipahu High [MS/P]
Central O'ahu (Wahiawā-Mililani and Vicinity)
Leilehua High [MS/P]

Mililani High [MS/P]

Mililani Middle [MS/P]
Pearl City-'Aiea and Salt Lake
'Aiea High [MS/P]

Highlands Intermediate [MS/P]

Moanalua Middle [MS/P]

Moanalua High [MS/P]

Pearl City High [MS/P]

Radford High [MS/P]
Salt Lake - Punchbowl and Downtown
Kalākaua Middle [MS/P]

Roosevelt High [MS/P]

Stevenson Middle [MS/P]
Punchbowl, Waikiki, Wai'alae and Vicinity
Jarrett Middle [MS/P]

Kaimukī High [MS/P]

Kaimukī Middle [MS/P]

Washington Middle [MS/P]
'Āina Haina-Hawai'i Kai and Vicinity
Kaiser High [MS/P]

Kalani High [MS/P]
Windward Coast (Kahuku-Waimānalo)
Castle High [MS/P]

Kahuku High and Intermediate [MS/P]

Kailua High [MS/P]

Kalāheo High [MS/P]

King Intermediate [MS/P]

Waimānalo Intermediate [MS/P]
Be aware of emergency evacuation routes and disaster specific emergency procedures. Take note of where Tsunami inundation areas are in relation to your home. If you live in a highly populated area, evacuation by car or bus may not be possible during emergency situations.
PET FRIENDLY
Emergency Shelters on O'ahu
Pet Friendly Emergency Shelters nearest Waikiki and Kaka'ako