Hawai

'

i Professional Real Estate Services

HI Pro Realty LLC




PET FRIENDLY

Realtors®, Property Managers® - Lic#RB21531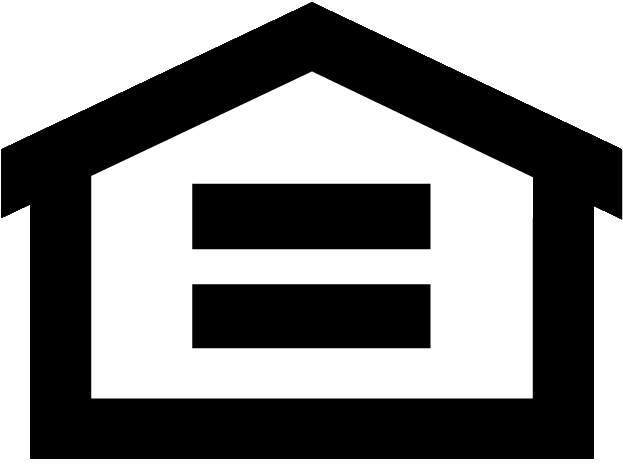 Moana Pacific
1288 Kapiolani Blvd.
Ala Moana, Honolulu,
Hawaii 96814
Year Built: 2007
Fee Simple
Price Range:
$Call for pricing
​
Units: 688 Stories: 44
Elevators: 8 Towers: 2
Amenities: Putting green, driving ranges, 2 tennis courts, playground, hot tub, kids pool, gym, theater, BBQ, party room and swimming pool.
Built in 2007 by KC Rainbow development and Hawaiian Dredging, the Moana Pacific is a residential high-rise complex featuting two 48-story towers with an oval design and a total of 688 residential units. The concrete structure is completely wrapped with double glazed glass and can offer panoramic views from the ocean to the mountains. Moana Pacific towers are connected at the 6th floor by a large recreation deck
Outdoor Amenities:
2 tennis courts

3 golf driving cages

putting green

BBQ areas,

water feature

playground

spa, pool and a childs pool.
Indoor Amenities:
Each tower has its own 24 hour security/front desk, theater, game/party room and fitness center. The tower lobbies, gyms and recreation deck all have Wi-Fi access.
Residences:
The original finishings include
ceramic tiled kitchens and bathrooms crushed granite countertops carpeting covers the remainder of the flooring.
Original kitchen appliances include a subzero fridge with wood paneling that blend in perfectly with the cabinetry as well as a silent Bosch dishwasher, GE professional series oven/range with a double filtered stainless steel hood.
The windows are double glazed for improved energy efficiency and quieter units. All but the 1 bedroom units (one per floor) come with a small lanai.
Central AC with washer/dryer hook-ups and fire sprinklers.
On Floors 7-46, there are 8 units per floor. Units 3-8 face Makai and have ocean views while units ending in 01, 02, and 09 face Mauka with mountain views.
​
Pet Policy: Pets allowed.
​
​
​
Moana Pacific ground level facing Kapiolani Blvd. with commercial tenant Honolulu Design Center and Stage Restaurant; Below Moana Pacific building entrance with water feature.
Recreation Deck, Pool and Spa.
East Lobby
Ala Moana Condos For Sale - HI Pro Realty LLC (808) 941-8866
Moana Pacific
Kitchen Design Ala Moana Condos For Sale - HI Pro Realty LLC (808) 941-8866
Gym
Gym Ala Moana Condos For Sale - HI Pro Realty LLC (808) 941-8866
Moana Pacific residence interiors.
Moana Pacific Floorplate
 
Moana Pacific Floorplans 
Floorplan A

Moana Pacific 1288 Ala Moana Blvd. Honolulu Hawai'i 96814 Ala Moana Condos and Penthouses For Sale HI Pro Realty LLC (808) 941-8866

Floorplan B

Moana Pacific 1288 Ala Moana Blvd. Honolulu Hawai'i 96814 Ala Moana Condos and Penthouses For Sale HI Pro Realty LLC (808) 941-8866

Floorplan C

Moana Pacific 1288 Ala Moana Blvd. Honolulu Hawai'i 96814 Ala Moana Condos and Penthouses For Sale HI Pro Realty LLC (808) 941-8866

Floorplan D

Moana Pacific 1288 Ala Moana Blvd. Honolulu Hawai'i 96814 Ala Moana Condos and Penthouses For Sale HI Pro Realty LLC (808) 941-8866

Floorplan E

Moana Pacific 1288 Ala Moana Blvd. Honolulu Hawai'i 96814 Ala Moana Condos and Penthouses For Sale HI Pro Realty LLC (808) 941-8866

Floorplan F

Moana Pacific 1288 Ala Moana Blvd. Honolulu Hawai'i 96814 Ala Moana Condos and Penthouses For Sale HI Pro Realty LLC (808) 941-8866

Floorplan G

Moana Pacific 1288 Ala Moana Blvd. Honolulu Hawai'i 96814 Ala Moana Condos and Penthouses For Sale HI Pro Realty LLC (808) 941-8866

Floorplan H

Moana Pacific 1288 Ala Moana Blvd. Honolulu Hawai'i 96814 Ala Moana Condos and Penthouses For Sale HI Pro Realty LLC (808) 941-8866
Find it on the map of O'ahu